STAYCRAFT - LEATHERCRAFT AND LEATHER CARE FOR "CRAFTED CARE"
A complete selection of cleaning, colouring products widely used by leather crafters and repairers to obtain colouring, antiquing, finishing and protection for craft project leather accessories and general leather care.
· LEATHER DYES. A wide range of spirit soluble (alcohol and solvent based) dyes namely SP DYES for use on natural vegetable kip, chrome and 'crust' leathers, providing good wet and light fast properties. Variants such as SPX DYES are more suitable for suede, nu-buck and pigskin while SPO DYES have a softening effect.
· AQUADYES. These water based dyes are used for leather craft projects to provide antique dyeing effects with binders, when dry, that enable buffing to a sheen effect.
· ANTIKA. These water based dye pastes are used to highlight carved or embossed leather projects. They are generally applied over a base dye colour of contrasting colour (SP or AQUADYE).
· COVA COAT, E-COAT & ZX DRESSING. These are pigmented water soluble, leather paints and provide a solid coating on leather.
· BELT EDGE FINISH. Available in a range of pigmented colours from matt (MGM), low sheen (LGM) to high gloss (HGM) finish.
· MOSSBACK. A cream for smoothing the loose flesh grain of belts. Used in natural form or can be coloured. This product can also be used on the upper finish of dry, lifeless porous and nubuck leathers to renovate.
· LEATHER DRESSING. A range of water soluble leather dressings to finish leather projects as typified by medium sheen 313 LEATHER DRESSING.
· SUPERPOL DRESSING. A water soluble liquid dressing suitable for dry bright polishable dressings in natural and colours.
· POLICREAM. Water soluble polishing creams for renovating, polishing and preserving leather goods.
· HIDE FOOD. Special water emulsified oils and waxes to feed and nourish leather. Suitable for most types of leather but not recommended for suede.
· SUEDE RENOVATOR. This product is available in natural or colours and can be sprayed, brushed or sponge applied to assist in restoring suede.
· LEATHERPROTECTOR. A special chemical treatment suitable for treatment of most porous leathers (e.g.suede/nubuck) and other upper materials used in sports shoes to provide a water resistant protection until abraded off the surface. This product can be reapplied as required.
· LEATHERCLEAN. This product is suitable for cleaning of most upholstery, footwear and garment leathers but as it is fairly strong in concentrated form it should be used with care or diluted 10% to 30 % with water when used on poorly bound leather finishes.
· LEATHER BALSAM. This product is used on porous leather where the water based Hide Food is not as effective e.g. aged, dry leather. It should be noted, however, that this product contains beeswax, and is a good conditioner for leather.
· TAKKIE WHITE. A renovator that rejuvenates tired takkies. Also in NAVY and BLACK.
· DUBBIN. The leather treatment that restores and protects leather.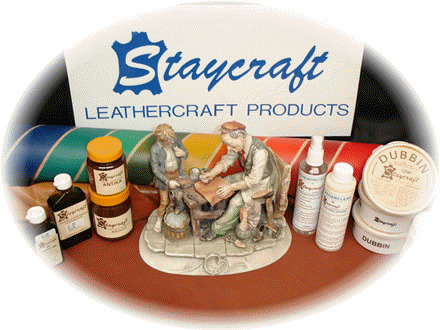 The Advanced Shoe Care product range is available in retail packaging for point of sale support and suitable for maintaining a comprehensive cross section of leather goods, footwear and accessory items and is sold through various distribution points. Items in the range include:
Shoe Cream; Leather Cleaner; Suede Cleaner; Leather Renew; Leather Dye; Suede and Nubuck Renew; Takkie White; Liquid Shine Polish
Contact Component Wholesalers: 031 3051346